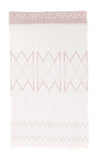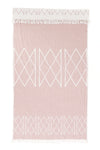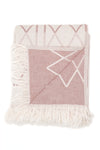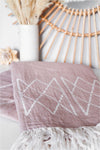 Tofino Towel Co. Mamas for Mamas Towel
This item is currently sold out.
Our custom designed Mamas for Mamas Towel is made from our signature Turkish cotton. This style comes in a beautiful pattern, offered in muted tones and finished with a tassel fringe. This towel is our annual charity collaboration towel for 2022 with 20% of sales go to Mamas for Mamas Charity.
Our Turkish towels can be used for a day at the beach or pool, or as a beautiful addition to your home. 

Learn more about the collaboration here on our Mamas for Mamas Blog Post
BENEFITS:
Custom Tofino Towel Co. Design

Proceeds going to Mamas for Mamas charity 

Handmade by Traditional Artisans in Turkey

Made with 100% Turkish Cotton

Eco-Friendly & Fair Trade
100% Turkish Cotton, Reversible | 90cm x 160cm (35" x 63")